Guess what
!
I found some pictures
!
I forgot I did manage to get these edited before the others all disappeared
!
So at least I can give you a little something until I can get my hands on a new camera. (or until I get desperate and retake them all with my crummy phone camera) But anyways...
So here she is.
Long time coming this one. I finally finished her a few months ago. Still a few kinks to work out as I'm missing some pegs for the shelf behind the doors. But over all I'm very pleased with how it turned out and now I have a proper places to store all my medicinal herbs and oils and supplies for making natural products.
For those that don't remember, here was the original shot of the shelf.
I primed her with spray primer. Then has to patch that hole in the back. Last person who owned this used it as an entertainment unit.
I figured the patch just needed to be functional and not pretty since no one would be seeing the back and the inside was getting covered in pretty paper. Thank goodness we saved those bags from the last time we ordered Chinese food. ;)
So some torn brown paper, some wood glue and a thin piece of ply wood = no more hole.
Then came the painting. I used a Benjamin Moore Advanced white. I had heard it had a harder finish that typical latex paints. I missed pictures of that step but here we are putting on the final touch. The fancy modpogded in background.
Slowly puzzle piecing it all in. I loved the finished look so much I decided to do the upper shelf as well
!
Originally I had only intended on doing the main body for a little fun.
A close up of the finished look....
And to help with organizing I took some scrap wood and built a little extra mini shelf to fit right into the big shelf. Perfect for all my little jars and provided me the perfect place for my small collection of herb-y books.
And there you have it. My first piece of furniture makeover. I was really excited when I finished it and it has since been stocked with even more jars and things which aren't in the picture above. Took a lot longer to get it done than I had expected. Mostly because weather and time kept getting in the way. I had thought of distressing the fancy workings on the top and doors of the shelf but I just couldn't bring myself to mar the beautiful clean white. Maybe after it's had some use I'll go back and try it out.
Will I do this again any time soon? Probably not unless it's a piece I get for free. The awesome $20 deal I got on the shelf + supplies turned it into $100 project :/ Though I did learn some things in the process that I could possibly do different next time. We'll see. In the mean time, all the info I got came from some of the great furniture make over posts by Kate over on her blog
Centsational Girl
.
She has some great ideas and is definitely worth a look
!
Keep Crafty
!
Linked up at: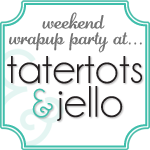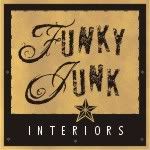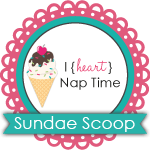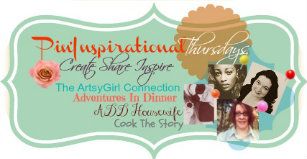 http://whipperberry.com/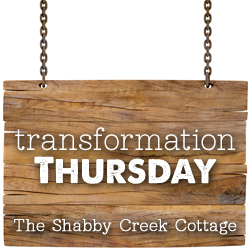 Yay
!
Featured at: